About brick.ie
brick.ie is the Irish Association for Adult Fans of LEGO®. It is an all-Ireland loose association of Irish fans and those with Irish connections. Their members have been creating Ireland's largest and most spectacular LEGO® models for the past 15 years and have received great acclaim at Irish and international events. brick.ie members have shared their expertise in many books and media articles and their fantastic creations have featured in travelling exhibitions, museums, TV shows and even at the LEGO Idea House in Billund, Denmark. For further information see brick.ie or visit their Facebook page.
Over those years brick.ie members have made many friends in the wider LEGO® community around the world. We are delighted that, uniquely for an Irish event, many of those international friends, including some renowned LEGO® builders, continue to return to Brick Féile with their fantastic models. We will also be joined by the fabulous Fairy Bricks mosaic team from the UK.
About Fairy Bricks
Fairy Bricks has one very simple objective. To give LEGO® to children in hospital. When we tell people that they often pause before they respond, anticipating for us to say something else but that really is it. Our charitable aim is very simple and straightforward, and as a charity we act in a very similar way.
From humble beginnings and a single hospital donation in 2012, Fairy Bricks has developed into an international charity delivering LEGO® to hospitals in many parts of Europe and even further afield. For the past few years they have distributed a substantial quality of LEGO® sets to hospitals all over  the Republic of Ireland and Northern Ireland.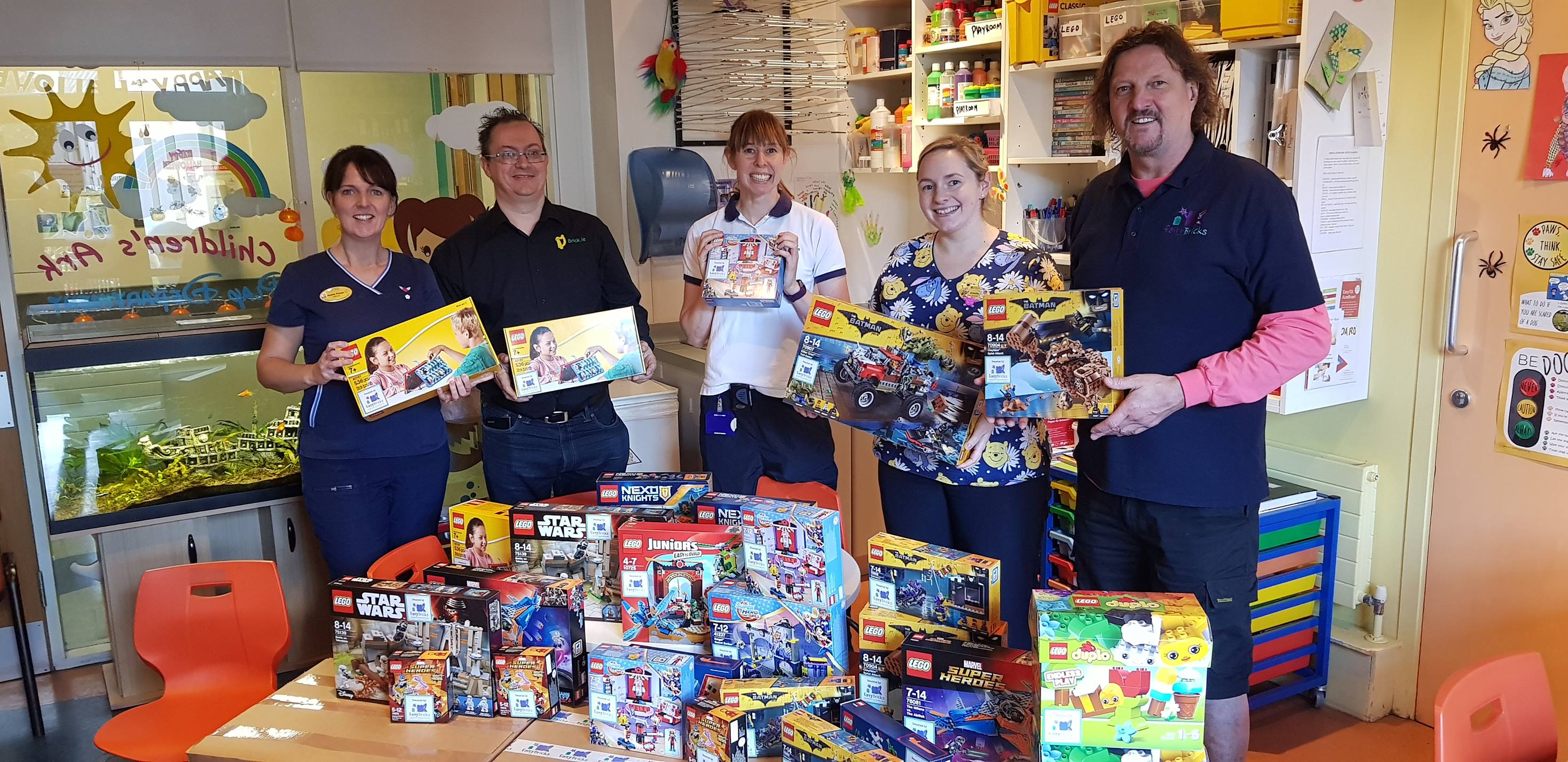 Play is a vital part of the recovery process when children are in hospital. It provides comfort, distraction and is even used as an educational tool by Play Specialists to assist children with procedures they have to endure. LEGO® itself as a product is perfect for this. It is an item many children are already familiar with and can provide an instant escape at a very difficult time. Then by it's very nature when tomorrow comes it can be rebuilt to help the same child with something else or move to another child to start the process all over again.